Repertoire
Die richtige Musikauswahl kann der entscheidende Faktor sein, ob eine Veranstaltung von Erfolg gekrönt sein wird oder nicht. Viele unerfahrene Veranstalter glauben zu wissen, welche Musik gespielt werden muss, damit gute Stimmung entsteht. Dabei gehen sie schlicht und einfach davon aus, dass der eigene Musikgeschmack wohl dem der meisten Gäste entspricht. Das mag in manchen Fällen funktionieren, aber in der Regel nicht.
Manche der Gäste haben eine Leidenschaft für Live Musik, andere wiederum möchten Musik, die zum Tanzen geeignet ist. Die einen stehen auf härtere Gitarrenriffs, während andere den Klang gefühlvoller Balladen bevorzugen. Auch der Zeitpunkt, wann gewisse Lieder ertönen, ist entscheidend.
Mit der Kombination aus Live Musik & DJ setzt ihr einen musikalischen Rahmen, der jeden eurer Gäste faszinieren wird.  Als kleiner Vorgeschmack findet ihr nachfolgend einen Auszug aus unserem umfangreichen Live Repertoire. Als Grundlage für euren individuellen DJ Party Mix lassen wir euch im Vorfeld einen Musikbogen zukommen, auf dem ihr einen groben Rahmen an Musikrichtungen festlegen könnt, der eurer Meinung nach am besten zur Feier passen wird. Selbstverständlich werden wir anhand unserer Erfahrung und unseres Feingefühls auf die Reaktion und die Stimmung eurer Gäste achten und die passende Musik spielen.
Pop
When you say nothing at all – Ronan Keating
Hey there Delilah – Plain White T' s
I want it that way – Backstreet Boys
I' m gonna be (500 Miles) – The Proclaimers
Hero – Enrique Iglesias
I' m yours – Jason Mraz
Time of your life (Good Riddance) – Greenday
Back for good – Take That
Wonderwall – Oasis
Breakfast at Tiffany – Deep Blue Something
Ein Kompliment – Sportfreunde Stiller
Angels – Robbie Williams
She will be loved – Maroon 5
When September Comes – Greenday
Save tonight – Eagle Eye Cherry
Chasing Cars – Snow Patrol
Coldplay – The Scientist
Sex bomb – Tom Jones
Music – John Miles
Mambo Nr. 5 – Lou Bega
Talking about a revolution – Tracy Chapman

RnB / Hip Hop
My girl – The Temptations
All night long – Lionel Richie
Celebration – Kool & the gang
Gangsta's Paradise – Coolio
Word up – Cameo

Alternative Rock
Wherever you will go – The Calling
Every breath you take – The Police
With or without you – U2
Enjoy the silence – Depeche Mode
She' s so high – Tal Bachman
Teenage Dirtbag – Wheatus
Better man – Pearl Jam
Classics
Wish you were here – Pink Floyd
Hurt – Johnny Cash
You' ve got a friend – James Taylor
Hit the road Jack – Ray Charles
Can' t take my eyes off of you – Frankie Valli
My way – Frank Sinatra
Can' t stop falling in love – Elvis Presley
Fly me to the moon – Frank Sinatra
How deep is your love – Bee Gees
Schlager
Eine neue Liebe – Jürgen Marcus
Die Hände zum Himmel – Die Kolibris
Einen Stern – DJ Ötzi
Ich fang dir den Mond – Andreas Martin
I sing a Liad – Andreas Gabalier
Sie liebt den DJ – Michael Wendler
Duo mit weiblicher Stimme
Ironic – Alanis Morisette
Time after time – Cindy Lauper
What' s up – Four Non Blondes
Quando Quando – Michael Bublé & Nelly Furtado
Need you now – Lady Antebellum
Time of my life – Dirty Dancing
Liebe öffnet Türen – Die Eiskönigin
Summer Dreaming – Kate Yanai
Endless Love – Lionel Richie & Diana Ross
I got you Babe – Sonny & Cher
Musical & Disney
Memory – Cats
Totale Finsternis – Tanz der Vampire
Dir gehört mein Herz – Tarzan
Lass jetzt los – Die Eiskönigin
Kann es wirklich Liebe sein – König der Löwen
Küss sie doch – Arielle, die Meerjungfrau
In meiner Welt – Aladdin
Die Schöne und das Biest – Schöne und das Biest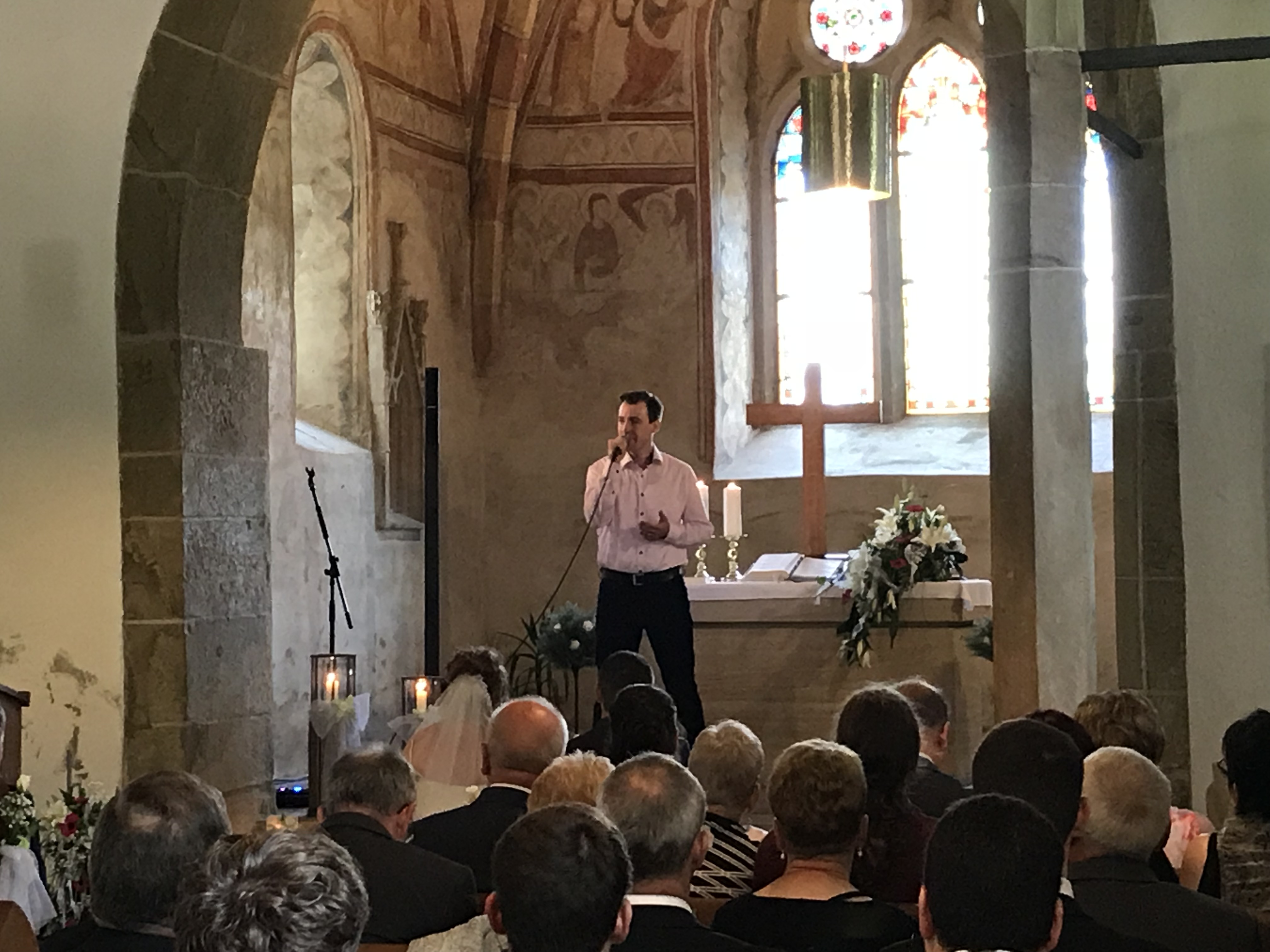 Wedding Songs
Ich fühl wie du – Peter Maffay
Bless the broken road – Rascal Flatts
Dir gehört mein Herz – Phil Collins
Thousand Years – Christina Perri
All of me – John Legend
Sag es laut – Xavier Naidoo
Everything – Michael Bublé
Thinking out loud – Ed Sheeran
I swear – All 4 One
Hallelujah – Leonard Cohen
You raise me up – Josh Groban
Küss sie doch – Arielle, die Meerjungfrau (Soundtrack)
The rose – Bette Midler
Can you feel the love tonight – Elton John
Circle of Life – Elton John
My endless love – Diana Ross & Lionel Ritchie
You and me – Lifehouse
Make you feel my love – Garth Brooks
Wonderful tonight – Eric Clapton
Perfect – Ed Sheeran
You' ve got a friend – James Taylor
I won' t give up – Jason Mraz
Time after time – Cyndi Lauper
Now and forever – Richard Marx
My girl – The Temptations
One – U2
If tomorrow never comes – Garth Brooks
You' re beautiful – James Blunt
Somewhere only we know – Keane
Chasing Cars – Snow Patrol
You give me something – James Morrison
To be with you – Mr. Big
Kiss from a rose – Seal
Teil von meinem Herzen – Jonathan Zelter
Ich lass für dich das Licht an – Revolverheld
Better together – Jack Johnson
Your song – Elton John
I just called to say I love you – Stevie Wonder
Blower' s daughter – Damien Rice
Bittersweet Symphony – The Verve
Ohne dich – Münchener Freiheit
Auf uns – Andreas Bourani
80 Millionen – Max Giesinger
Can' t help falling in love – Elvis Presley
How deep is your love – Bee Gees
u. v. m.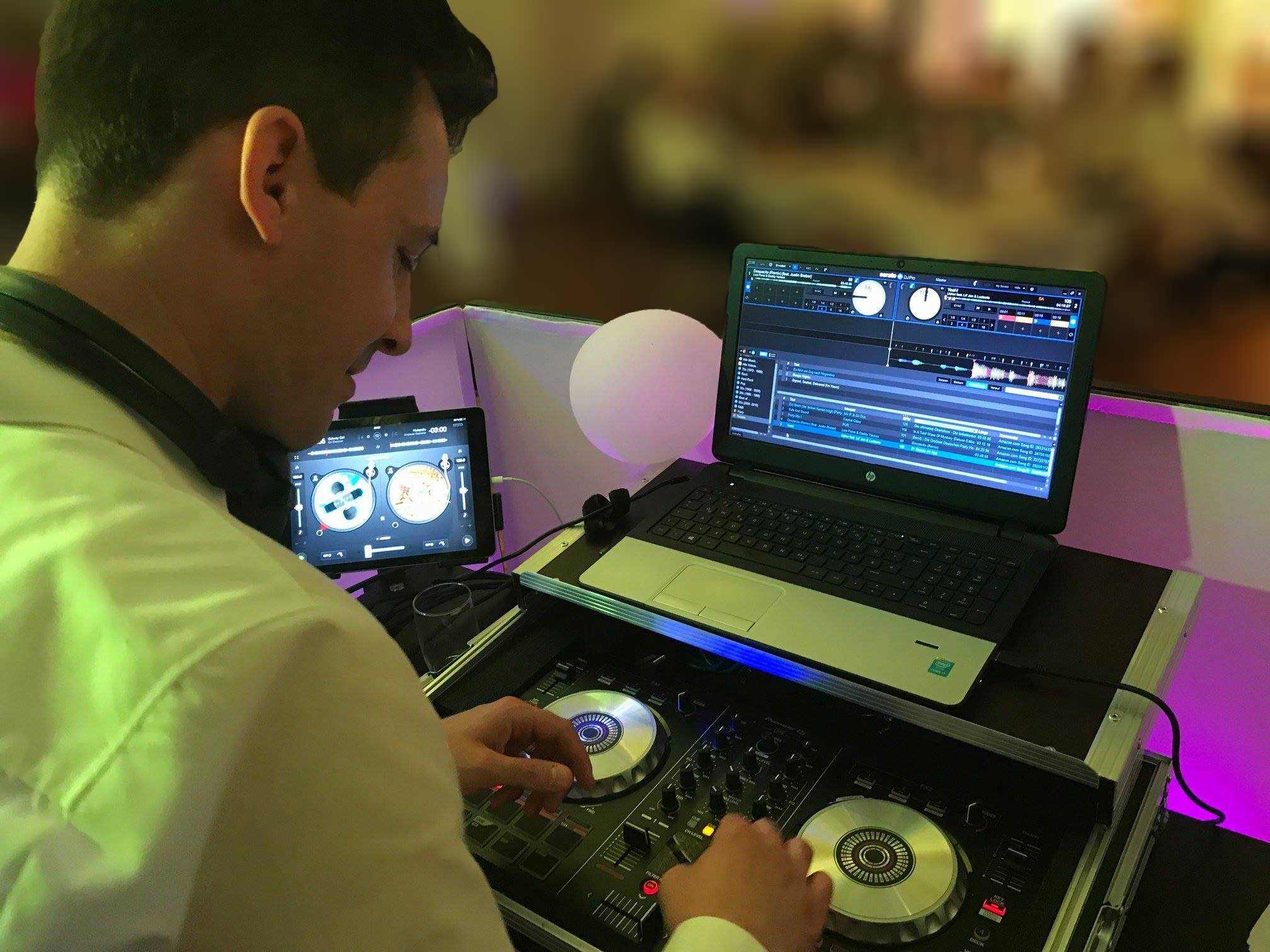 DJ
DJ Dinner Mix
Leichte klassische Musik
Bar-Jazz
Pop
Ambient / Lounge
Oldies / Evergreens
Swing
DJ Party Mix
Alternative / Indie
Pop & Charts
Dance / House / Electronica
Rock
Metal / Hardrock
Oldies
Latin / Salsa / Reggae
R&B Soul / Hip Hop
Schlager
70er Dance Classics
80er Pop & Wave
90er Dance
Standardtänze
Stimmungsmusik / Party Tänze / Volksmusik